REMINDER: SPS has made a change from using SUBfinder to report absences to a new system called Aesop Absence Management. To begin, you must use the district provided User ID & Password . . . Be sure to check your city email for this information!

____________________________________________________

____________________________________________________

Stay current on what's happening in your association:

READ the (newsletter)

UTILIZE the SEA Website for important links, info & more

TALK to your Building Reps, READ your new Teachers Contract & ASK questions

____________________________________________________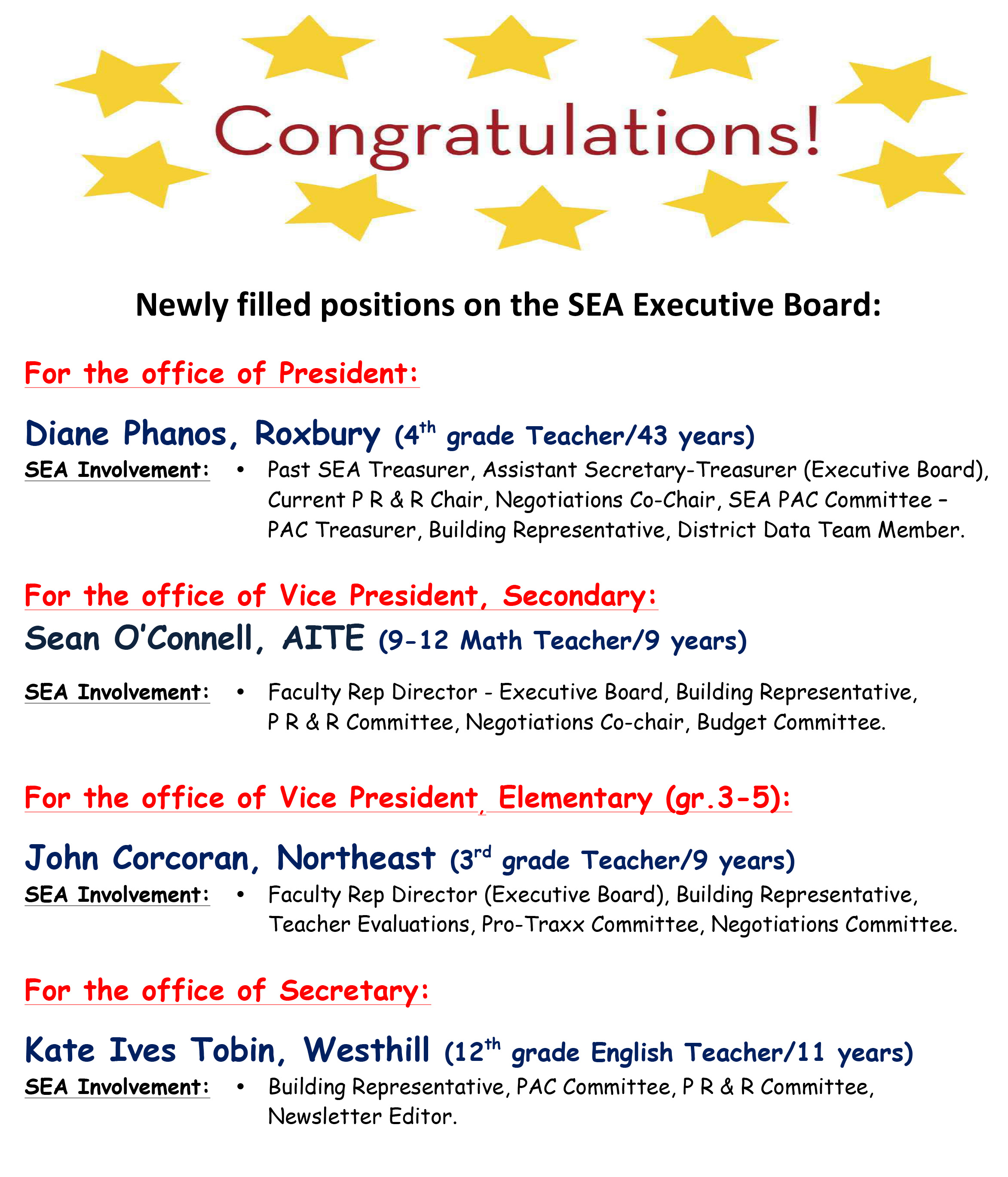 ____________________________________________________
CLICK to download: recent agreement between SEA & the BOE
____________________________________________________
ATTENTION Teachers!
Recently you should have received your TRB (Teachers Retirement Board) statement. Be sure to check it for accuracy. Verify your teaching assignment credit (ie, if you teach full time, you should have 1.0 in the Employment Credit column and 100% in the FTE % column) In addition, verify that your salary is accurate.
CLICK HERE TO SEE A SAMPLE STATEMENT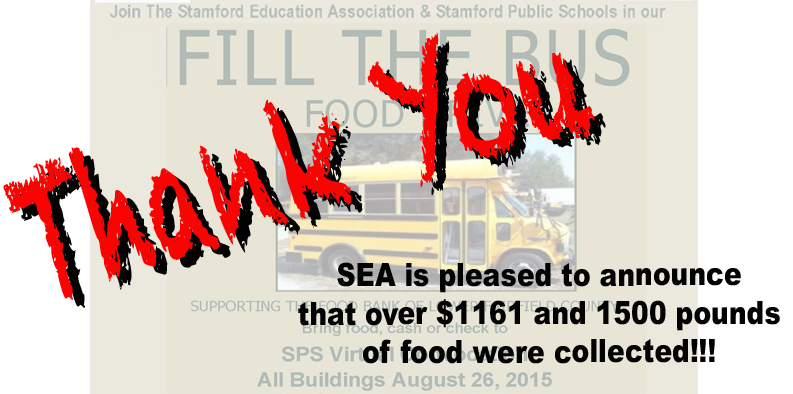 REVISED 9/11/14: Professional Growth Development & Evaluation PGDE

Diane Phanos (SEA President) presidentsea@optonline.net
Sharon Quinn (UNISERV REP) sharonq@cea.org
Cheryl Ritchie (Director of Program Operations) seaoffice@optonline.net
733 Summer St. Suite 403 Stamford, CT 06901
office# 203-324-2602 _ _-__fax# 203-358-0254
* * *
Feedback & Suggestions should be sent to Dagny Forrester, seawebmaster@optonline.net
.
.
x